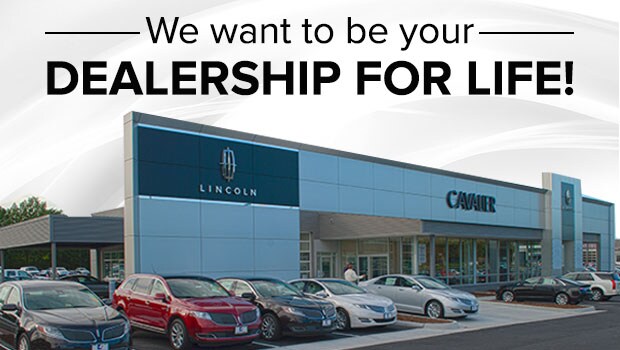 Cavalier Lincoln has just acquired the inventory and assets of Southern Lincoln. In accordance with Lincoln's plan for the market area, they have consolidated the brand to our new state-of-the-art facility in Chesapeake.
If you're currently in the Southern Hospitality Benefits Program, I've got great news for you. Cavalier Lincoln will honor all of your Lifetime Benefits. All of your service history and benefits are in our computer system, so your transition will be easy and seamless.
The Cavalier Auto Group experience is built on serving customers for life. We aim to provide our guests with outstanding customer service in an environment of abundant choices. Cavalier Auto Group is family owned and operated and has been growing for over 35 years by keeping our mission clear at all times: continually exceed the expectations of our employees, customers, and community.
I hope that you'll take the time to come in, look around, and get to know our team! I look forward to the opportunity of earning your continued business and showing you personally why Cavalier customers are customers for life.
Sincerely,
Steve Klimkiewicz
President