Explore Our Range
View our latest inventory of New Vehicles
See the latest offers available at Cavalier Lincoln
Use our easy Schedule Service form to line up your next appointment
Cavalier Lincoln of Chesapeake

Leading Lincoln Dealer for the Chesapeake, Norfolk, & Virginia Beach Area
Finding a reliable car dealership is tough, but at Cavalier Lincoln Greenbrier we can help! Instead of treating you as a mark for our commission bonuses like other dealers do, we treat each individual customer as what they really are: people. We've all had to buy cars before, and we know how stressful the process can be.
Other dealers may have lowered your expectations of what a car dealership can be, but we don't want you to come in expecting a bad time. Feel free to visit us with incredibly high expectations. We enjoy the challenge of meeting and even exceeding them whether you're looking for a new car or just have a simple question. As the premier Lincoln dealer in the Norfolk, Chesapeake and Virginia Beach areas, we strive only for excellence.
New, Certified Pre-Owned & Pre-owned Lincoln Vehicles for Chesapeake & Norfolk Drivers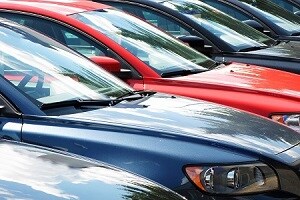 No matter what the service is like, any dealership is only as good as its product. That's why we've got the latest and greatest Lincoln models available in our inventory. You'll find luxury sedans, SUVs and more if you look towards are pre-owned selection. There, you'll find vehicles of many different makes and models, so you can be sure we have something suitable for your needs.
View the Latest Lincoln Models Online or In Our Chesapeake Showroom
Feel free to take a look for yourself! Stop by and one of our friendly team members will be more than happy to show you around. For your convenience, we've put our entire inventory online, so you don't have to come down every time you want to see what's new. Our online database has an entry for every vehicle we have complete with important information that you need.
If you can't find what you're looking for, make sure you fill out our CarFinder form, and we'll notify you when we get a matching vehicle in stock.
Chesapeake Lincoln Service & Parts Center Serving Norfolk & Virginia Beach Drivers
We wouldn't be much of a full-service dealership without an amazing service center. If you want to keep your car on the road for years to come, you'll need some preventative maintenance. Our service center is the perfect place to get any service you need whether it's a simple oil change or something more complicated like an engine mount replacement.
Genuine Lincoln Parts in Chesapeake, VA
If you're looking for quality OEM parts for some repairs at home, we've got what you need. Our parts center is home to an incredibly wide variety of parts perfect for Lincoln models. If you have any questions about parts or repairs, our friendly parts department team members will be happy to help.
Our Chesapeake Lincoln Finance Center Will Help You Afford Your Dream Car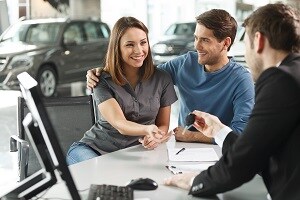 It's no secret that paying off a car or applying for a car loan can be a hassle. That's why we have a whole team of financiers ready to help you with just that. They have experience working with all budgets and credit scores, so you have no reason not to get their help. After all, you deserve an interest rate you're comfortable with.
You can even apply for credit or financing right here on our website. We even have a tool available where you can estimate the value of your trade-in. With us, financing has never been easier.
Visit Cavalier Lincoln in Chesapeake Today
When you're looking for a one stop shop for all your automotive needs in the Norfolk, Chesapeake, and Virginia Beach areas, Cavalier Lincoln Greenbrier has got you covered! For all your car buying, service, and financing needs, our friendly team is happy to help.
For more information, you can visit us or call. Enjoy our new site, and we hope to hear from you soon!